Advantages and Disadvantages of being a veterinarian
What are some of the pros of becoming a Veterinarian?
If you are considering becoming a veterinarian, following are the pros:
There are plenty of jobs available if you are a veterinarian. You will easily land up getting a job just after the completion of your studies, as long as you are not very particular about the location of the job. Most of the veterinarians get into independent practice.
Gamut of job options is available to choose from, ranging from government hospitals to independent clinics, from poultry farms to NGOs and so on.
As compared to medical doctors, chances to get sued are very rare and least likely.
Being a veterinarian can pay you very well.
There is immense satisfaction in serving the helpless and the needy.
What are the cons of a career in Veterinary Sciences?
CONS:
The course duration is too long. If you want to become a veterinary surgeon, then you need to go for a 4-5 years program in veterinary sciences and animal husbandry. And then in order to get good opportunities, you might also consider going for a Masters which again takes 2 years. In this way, it takes almost 7 years after your high school before your career actually starts paying you.
Sometimes you might come across angry and agitated pets and animals. Every now and then you are on a risk of being bitten by one such animal.
To become a veterinarian, the foremost attribute that you require is compassion. However it deeply pains giving euthanasia to an animal.
You might sometimes as well come across upset pet owners.
Doesn't matter if you are practicing independently or with an organization, you need to be on call.
The work of a veterinarian is both physically and mentally demanding. And sometimes emotionally too!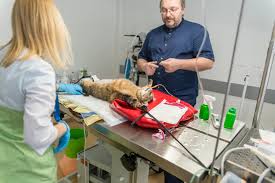 You'll have the chance to help animals.
Obviously, becoming a veterinarian gives you the skills and knowledge you need to treat dogs, cats, and other animals and put them on the road to recovery. This is one of the most rewarding parts of the job: helping a creature that came to your clinic in a bad condition and using your abilities to improve its health and help it get better.
You'll have a job that you love.
Being a veterinarian means you'll be surrounded with different animals. One day you might be working with small, fluffy dogs; the next day you might be treating large cows or horses. You'll definitely run into many challenges, but all of them can be worth it since you're following your passion and working in a job that aligns with your values and interests.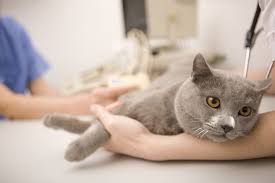 You'll go through emotional roller coasters.
No matter how hard you try, there will definitely be times when you can't save a patient. There might even be instances when you'll need to perform euthanasia to free patients from unnecessary suffering. These events can leave you emotionally broken; over time, you might experience "compassion fatigue", a term that's used to define a set of emotions that can range from being highly sensitive to the slightest events to feeling numb about what's going on around you.
2. You'll struggle for work-life balance.
More likely than not, you might find yourself working regular hours and being on call even after your work day has ended. This is particularly true if you're in a small town that doesn't have a lot of veterinarians. As a result, you might find it hard to balance your work and family life, and you might end up being constantly fatigued and overworked.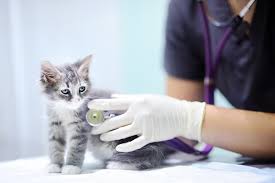 Difference Between a Veterinarian & a Veterinarian Technician
Veterinarians and veterinarian technicians work closely together to ensure the medical health of animals in veterinary clinics across the United States, but there are important distinctions between them. Veterinarians require far more schooling and assume much more responsibility than do veterinarian technicians, and as a result veterinarians earn far more money.
According to Careers in Healthcare, becoming a veterinary technician can be a stepping stone to a career as a veterinarian. Becoming either a vet or a vet tech will provide an opportunity to help animals at all stages of life.
Contrasting Educational Requirements
Veterinarian technicians typically go through a two-year postsecondary program to acquire the licensing and certification needed to work in the field. To get somewhat higher pay and additional responsibilities, a veterinarian technician can complete a four-year postsecondary program and work as a veterinary technologist or apply to veterinary school.
By contrast, veterinarians first complete a bachelor's degree with a pre-medicine concentration, and then undergo an additional four years of schooling to receive the title of doctor of veterinary medicine.. The UC Davis School of Veterinary Medicine says that some veterinarians also complete a residency to become certified in a specialty area like equine medicine. Some earn a Ph.D. and research animal diseases and new cures.
Different Occupational Responsibilities
Veterinarian technicians usually work as assistants to veterinarians. They take X-rays and blood samples, test blood or urine, administer medications and keep patient records in order. They sometimes perform emergency first aid and assist the veterinarian during procedures.
Veterinarians may perform all of these duties. But veterinarians also are responsible for diagnosing the causes of illness, recommending treatment, performing surgery, prescribing treatments and medications, and putting animals to sleep. They may treat livestock or limit their practice to small companion animals.
The Pros and Cons of Being a Veterinary Technician
There are many reasons that the veterinary technician career path is one of the most popular in the animal industry. The vet tech profession has grown exponentially in recent years, and demand for qualified technicians remains strong. Here are some of the pros and cons of this very rewarding but demanding profession.
Job Security and Opportunities
There is a strong demand for veterinary technicians. The projected rate of growth for the profession is 30 percent through the year 2022. A veterinary technician should have no problem finding a job with such sustained demand for the foreseeable future.
The nature of veterinary work virtually guarantees that no two days are alike. Technicians get to perform a wide variety of procedures, see many different patients and interact with a dozen or more owners each day.
There are usually opportunities for advancement in the veterinary office. Technicians may be promoted to a supervisory role over time (either working as a head technician or in an administrative position such as veterinary practice manager). They may also advance their careers by achieving a specialty certification that can lead to a higher salary and more specialized duties.
Working with animals in hands-on capacity is a huge selling point for this career path. Veterinary technicians have constant interaction with their patients ranging from general exams to post-surgical care.
Downsides
The clinic can be a stressful work environment. Technicians must be able to deal with upset owners, aggressive or uncooperative animals, euthanasia, and seeing severe injuries caused by trauma or neglect. Stress is one of the biggest factors cited by techs that decide to leave the profession.
You won't starve working as a vet tech, but you are likely to only make a moderate salary for your efforts. Even techs with specialty certification do not earn particularly large salaries.
Long Hours and Risk of Injury
Many veterinary technicians work longer than the traditional 40-hour workweek. Many clinics are open on Saturdays, and some clinics are open seven days a week. Emergency clinics may be staffed around the clock. Even in a clinic that keeps more traditional hours, there are often occasions where they are understaffed, resulting in mandatory overtime work.
One of the biggest drawbacks to this and many other hands-on animal career paths is a higher risk of being injured at work. Veterinary technicians must work with animals under considerable stress from injury or being in an unfamiliar environment (and sometimes both of these things play a role simultaneously). A tech must be very careful to avoid bites or kicks from their patients, taking extreme care to handle and restrain animals properly at all times.