Doorless Showers Open a World of Possibilities
I'll never forget my first experience with an open shower. On a French-class trip at the innocent age of 14, I arrived at my hotel tired, jet-lagged and longing for a good, hot soak. I pushed open the bathroom door and looked around, flummoxed. Where on earth was the bathtub? Then I glanced up and gaped: I was standing in the shower, which was just a handheld faucet and a grate in the floor — no tub, no door, no curtain, no threshold. The entire time I was there, I never mastered the art of soaping up and rinsing off without drenching the whole room.
It turns out, the French were onto something. Doorless showers have become a design darling in recent years. Not only do they create an open, expansive feel in a bathroom, but they also lend themselves well to universal design and aging in place. And while they're a little more sophisticated now than my Parisian puzzler, they still require careful planning.
Add a Half-Wall to Protect Against Splashes
Ideally, an open shower requires at least a 6-foot buffer zone on every side to avoid flooding the rest of the bath with water. But a half-wall, such as the one that divides this shower from the vanity, can help to contain droplets.
Consider a Corner Location if Possible
Orient the shower in a corner that faces away from the other bathroom zones. Not only does this guard against spraying water, but it also preserves some measure of privacy (more on that in a minute).
Prepare to Combat Chills
There's no getting around it — open showers can be drafty, especially in the winter months. Installing a heat lamp and radiant heat bathroom flooring can offset the shivers. Mount a heated towel rack nearby and you'll be extra toasty as you dry off.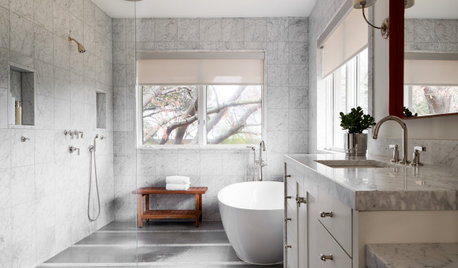 Designer Secrets to Work Into Your Kitchen
Before we get started, here's a bonus piece of advice: I highly recommend you invest your dollars in the best cabinetry you can afford, and worry about the appliances later. In other words, don't sacrifice the quality of your cabinets for new appliances if budget is an issue. Instead, delay purchasing your dream appliances. Why? Long after you've replaced your refrigerator and dishwasher, your cabinets will be standing, and they are the foundation for a beautiful kitchen. Now on to more details that make a difference.
Refrigerator Side Panel
Most kitchen remodels incorporate the refrigerator into the design by adding side panels that match the cabinetry for a built-in look. Standard countertops overhang base cabinet doors by half an inch. Be sure the depth of the refrigerator panel is slightly greater than the depth of the counter. Otherwise, the counter will jut past the panel instead of converging with it.
Tall Cabinets
In addition to increasing the depth of the refrigerator panel, also increase the depth of your tall cabinets as shown here. Consistency is the key to good design, therefore all counters should have the same reveal, or edge configuration.
Flush Countertop
Not all countertops overhang the doors by a half-inch. Some clients prefer their counters flush with the doors and drawers for a modern, streamlined appearance.
Pantry Pullouts
Pullout cabinets should be only 9, 12 or 15 inches wide, in my opinion. Why? By virtue of the pullout's design, every time you need a can of soup, you experience the full weight of everything that's stored there. A wider pantry pullout is simply too heavy.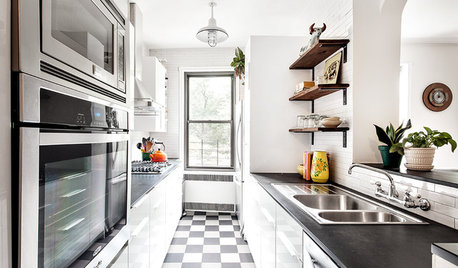 Tips for Designing a Home That Sparks Creativity
They say the best ideas come to us in the shower. And architect and author says homeowners and design pros who really want to make the most of those bathing brainstorms should keep lighting in the bathroom minimal and install a waterproof notepad on the shower wall for capturing any inspiration that bubbles up mid-shampoo.
We recently spoke with the Connecticut-based Rattner about why the home has so much idea-generating potential — for professionals and hobbyists alike — and what he's learned about how homeowners and design pros can tap into it.
Why Design for Creativity at Home?
Although there have been plenty of mainstream articles about the research done on design that boosts creative thinking and productivity in commercial office spaces, Rattner noticed that the studies on home features that do the same were mostly hidden away in academic journals. But the home, he found, is often more conducive to creativity, so incorporating choices that can spark innovation there can be an even smarter investment, particularly since more people are working from home.
Embrace Features That Keep You Unfocused
There's truth to that shower adage, says, because the shower is a place where people allow their minds to wander⁠ —and keeping the shower dimly lit only amplifies that lack of structured focus.
It's a place where we do a lot of mindless stuff, whether it's taking a shower or dumping the garbage or doing the dishes or walking the dog," says. "But it's those kind of moments, where you're not trying to solve a creative problem or do something creative, that we tend to get our best ideas."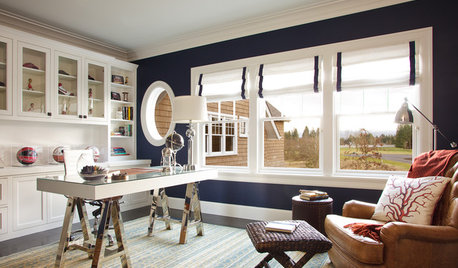 How Much Does It Cost to Hire a General Contractor?
A good general contractor can bring a lot of value to a home renovation or building project. These professionals help their clients set a realistic budget, keep a project on schedule and manage construction so the homeowners don't have to. How much does it cost to hire a general contractor?
General contractor fees vary depending on the scope of the work to be done and the way the contractor structures his or her fees, as well as on the going rate for services in the region. To get a good range
What Do General Contractors Do?
Provide realistic cost estimates. One of the most important services a contractor can provide is nailing down a realistic cost to build or remodel a home — before construction starts. There are two ways to get this all-important cost estimate from a contractor.
Traditionally, clients either purchased house plans or worked with an architect to develop them. Then the homeowner sent the plans to multiple contractors for competitive bidding. The contractors bid — estimated the cost of building — the project without charging the client for their time. Many contractors still work this way today.
However, plenty of excellent general contractors don't participate in competitive bidding or offer free estimates. "Over the years we have discovered it's really not worth our time to throw bids out there all the time," says, owner of Construction.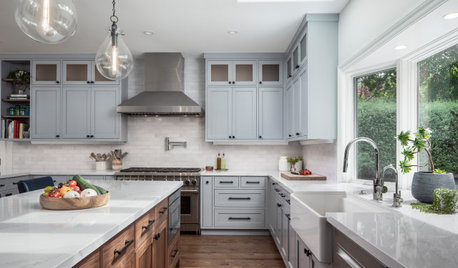 Alternatives to Plain Wood Flooring in the Kitchen
Wood flooring laid in a straight pattern can be a beautiful option for a kitchen and continues to be popular in photos we see uploaded. But what if you want a kitchen floor that's a bit more distinctive?
Herringbone Medley
This kitchen by Studio marries black porcelain tile with solid oak pieces in a herringbone pattern, interspersing the two materials along the transition. It's a nice effect that softens the divide between flooring while providing an artistic surprise. The white lines on the floor are veins within the black tiles, which are designed to echo the look of Nero Marquina marble.
Graphic Green to Organic Wood
The flooring in this kitchen by Architecture shows a similarly blended border, with cuts of wood edging into the green tile floor at the transition to the dining area. The green tiles with white lines look a bit like palm leaves and complement the natural look of the wood floors.
Inlaid Brick
This rustic yet sophisticated kitchen floor in a townhouse in, remodeled by Think Construction consists of bricks laid in a herringbone pattern. The material has an indoor-outdoor feel that works well as a transition from the walk-out patio beyond the kitchen.
Midcentury Mod
In this reboot of a midcentury kitchen, remodelers placed square white cement tiles with gray edging in a strategic grid. The result is a formation of gray rectangles placed evenly and at perpendicular angles.